Gas in France is a hot topic. Under the landmark environmental accord, the Paris Agreement, the objective for renewable gas is to account for 10% of gas consumption by 2030, with a view to limiting global warming to 2°C by 2050. Thus demanding an acceleration of the development and distribution of renewable gas. Yet the challenge doesn't stop there. The arrival of new gases requires new offers, new modes of transport and synergies with other utilities. The gas market in Europe is changing and will continue to change. And the pressure is on to ensure infrastructure is adapted and equipped to deal with this new energy source.
Intro
GRTgaz, is an independent subsidiary of France's multinational electric utility company, ENGIE. Operating 32,414 km of high pressure pipes and 26 Compressor stations, they build, maintain and develop the natural gas transmission network over most of France. A mission that is achieved thanks to innovative and accessible solutions that respect the environment and local residents. GRT gaz's natural gas transport, storage and distribution infrastructure is essentially underground. Surface facilities are discreet, low-polluting and well integrated into their environment. Respect for the environment and innovation lies at the heart of GRTs modus-operandi.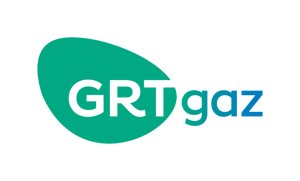 The 3000-strong workforce serves clients that range from industrial sites directly connected to the transmission network and individuals, communities and businesses served by public distribution networks. More than half of employees are in the field to ensure the safety and maintenance of facilities. And an IT department that is becoming increasingly important as a new need for data and digital is ramped up.
Challenge
In order to efficiently accommodate all the challenges of the years to come and succeed in meeting the objectives set out by environmental accord, GRTgaz's IT department has been required to transform. A business-focus and agility oriented approach has been the order of the day, to encourage more responsiveness and stronger collaboration. This has required an internalization program for part of the skills that were previously outsourced and a more optimised organization. Finding the right people, for the right duration, has been key to meeting the challenges related to the evolution of this sector and the specific needs of GRTgaz.
"Agility is about leaving behind the historical V-model [traditionally used for development lifecycle models and project management] which has allowed us, up until now, to develop and offer solid and engaging services. Like many companies we have had to change our way of doing things, our way of contracting and our way of managing services." explains Hugo Malaise GRTgaz, IT program Manager.
Solution
Two years ago GRT used freelancers rarely, most often turning to ESNs when extra hands were needed. A solution with its limitations. The senior and expert profiles needed for GRTgaz's transformation were hard to find and expensive. A key project that required contingency experts on a longer-term basis, provided the impetus to call on Comet and their community of over 8500 freelance tech-experts.
A solution that met the need, and proved favourable. Saving time on finding expert and senior profiles—often rare, was the most notable tangible benefit. Yet GRT boasts more than time and money savings: "We have been using Comet for more than one now and it's a favorite: the simplicity of the platform, the responsiveness of the teams and above all the profiles, which really cater to our needs!" explains Hugo Malaise. "The digital-side makes life easier, but the proximity of the Comet Sales Manager also helps enormously on a daily basis, so you never feel alone," he adds.
Key project
A major GRTgaz program, dubbed RIO, that launched in mid-2018 aims to overhaul the entire IT system for GRT's sales division. This redesign, slated to boost the business aspect of the company, meant starting from scratch to integrate new processes and cutting-edge technologies.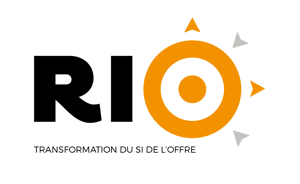 The RIO project requires the full concentration of several multidisciplinary teams who work within GRTgaz's business scope, but that's not all. An estimated contingent workforce of 120 tech experts are being mobilised over the five-year span of the project (until 2023). A need that Comet is working to satisfy. The requirements are longer-term experts who are committed to the program with strong expertise in GRT technologies (AWS, DevOps, Java, Angular, MongoDb, Kafka, Architecture Microservices, etc.). The on-boarded freelancers are mainly senior developers and cloud experts to help GRT business power a more environmentally friendly future for energy.
Future
GRTgaz and Comet are looking forward to a well heated future together. According to GRT, moving to Comet's freelance platforms, has opened up new possibilities. A more flexible way of working and a new level of efficiency when it comes to finding senior experts at the right price. GRTgaz cites Comet's mindset, availability, technical understanding and willingness to collaborate as key draw cards, and of course the available freelance pool. How does Comet help GRT meet the challenges of an industry where the heat is on? "By offering us the right profiles at the right time!" concludes Malaise.